The Real Denver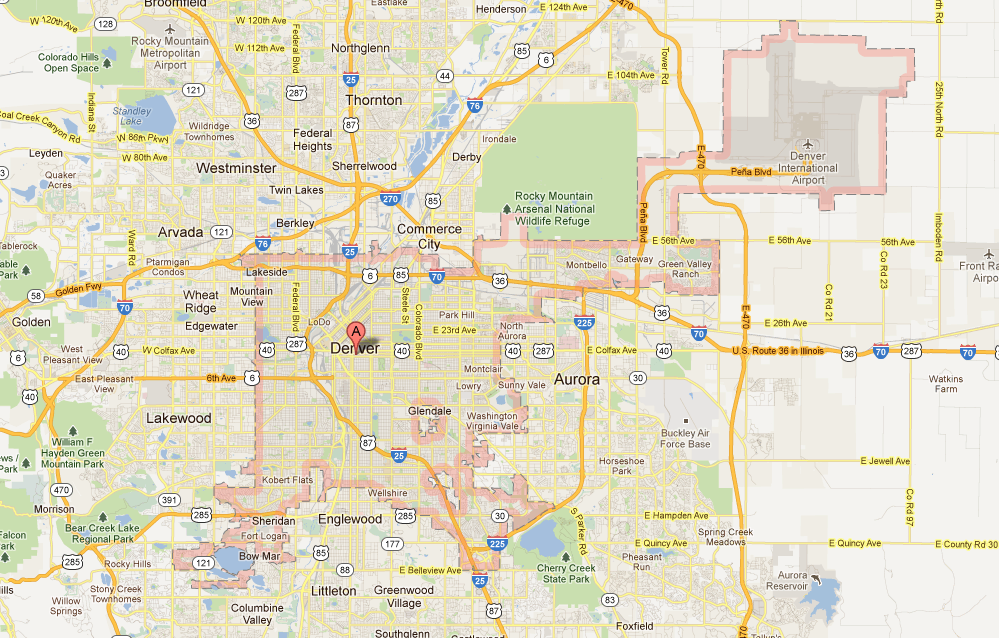 Denver, Colorado, also known as the Mile High City, is located in the Heart of the West. You can locate the exact elevation of 1 mile (5,280 feet) above sea level by finding the round brass cap that is embedded in the entrance stairs to the State Capital building. It is a beautiful city with breathtaking scenery surrounded by the Rocky Mountains.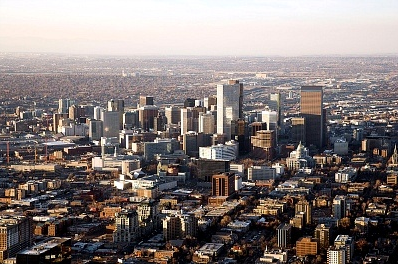 Denver, Colorado has a population of 554,636, and is the 20th largest metro area in the United States. Denver is home to amazing sites, beautiful mountains surrounding it, and once you visit there you won't want to leave. If you have never seen the Rocky Mountains, get ready for a breathtaking view that will literally take your breath away. It is hard to take your eyes off of these very large and beautiful mountains when you arrive here.
The downtown area of Denver is amazing and is ranked as the fourth most walkable downtown areas in the United States. They offer free shuttle buses starting at the 16th Street Mall, that will take you anywhere you need to go in the downtown area. While walking in downtown Denver you can see many different area attractions. Start out at the Capital Dome and stand one mile high from the west steps. You can then climb to the rotunda and see a beautiful panoramic view of the snow capped Rocky Mountains. You can see 200 different mountains when standing at the dome, and the view is absolutely breathtaking. You will want to have your camera with you to take some pictures of these majestic mountains.
Visit museums, such as the Denver Art Museum or the Clyfford Art Museum. You can even learn how money is made by visiting the U.S. Mint. The mint manufacturers over 50 million coins per day, and each coin is stamped with a small "D" that stands for Denver. It is free to visit the U.S. Mint, and you can watch them make a coin from start to finish.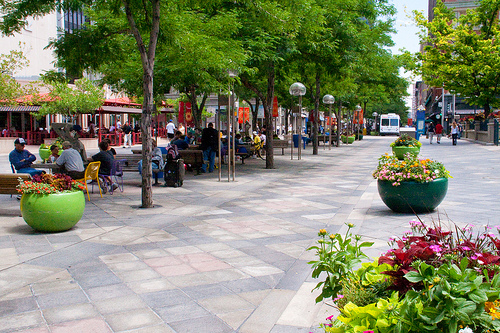 Visit the Pedestrian Mall when visiting downtown Denver, which is lined with over 200 trees and thousands of beautiful flowers. Visit the many different cafes and shops available. Take a horse-drawn carriage up and down the mile-long street. Visit Larimer Square for shopping, dancing, cafes, and comedy clubs.
Visit the many ski resorts in and near Denver Colorado, such as the Winter Park Ski Resort. The biggest attraction offered by Denver, the Rocky Mountains, is easily accessible from Denver. There is a wealth of state and national parks, beautiful scenic areas and national forests that you can spend the day visiting. The many gold rush mountain towns, as well as the ski resorts, are some great places for you to spend the entire day exploring, shopping, and just enjoying the amazing scenery.
There are many outdoor adventures that you can enjoy while visiting Denver. There are over 800 miles of paved off-road trails that also lead to dirt roads where you can ride a bike, and also visit the Rocky Mountains to go on an exciting hike, and enjoy nature and the wildlife surrounding you. Denver also offers whitewater rafting, scenic horseback riding, and jeep tours, that are great ways to spend an entire day in this beautiful city.
For those that love art and culture, Denver's art and culture world is thriving with world class music, award winning theater, many museums and visual arts just waiting for you to start exploring. There is sure to be something for every art lover to find in this wonderful city that you will enjoy.
While visiting Denver, enjoy the many restaurants located in the city. Enjoy Louisiana cuisine, steakhouses, barbeque, Latin, Asian, Mexican, as well as traditional American cuisine. You are sure to find a restaurant that you enjoy in this city, as there are many to choose from that will fit almost any budget.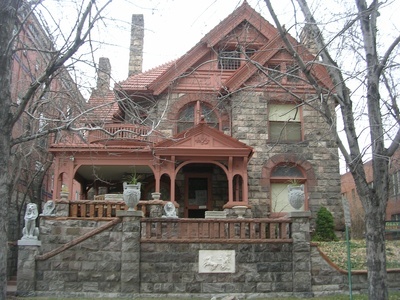 If you are interested in the amazing story of the Titanic, visit the Molly Brown House Museum that offers many events that explore Molly Brown's role in this tragic event start at the stern and ending at the bow.
There are many places to stay while visiting Denver. No matter if you are traveling, alone or with your family, there are many different types of accommodations to please any taste or budget. If you are planning a ski vacation, you can stay in the ski resort area, or stay in a lavish or budget hotel in the downtown area of Denver.
The attractions in Denver are outstanding. Denver is home to many world class museums, and then you can visit the amusement park located downtown. If you have a love of animals, you should visit one of the world's most famous zoos. There are so many attractions in Denver, there is something for everyone to love.
There are also many other places to visit near Denver by taking a short drive. There is the Rocky Mountain National Park that everyone will enjoy. You can also take a trip to the old west in a train and visit Victorian towns. These trips are short and you can be back in time for a fabulous dinner at their many restaurants.
If you are still looking for something to do in Denver you can catch a show at one of the many different venues located downtown, visit a local club for a night of dancing, or take a scenic walk with an intoxicating view of the Rocky Mountains all around you. The Rocky Mountains are so beautiful they are breathtaking.
The city of Denver is the type of city that once you visit here you will always want to come back. You can learn even more about this wonderful city by looking around this site, to learn more about the attractions, the Rocky Mountains, restaurants where you can eat, and places that you can stay. There is so much to do in the city of Denver that everyone traveling with you will be sure to have good time here.